Our Leadership Team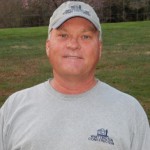 Steve Whittington
owner, has been in the construction business for over 35 years. In addition to his experience, skill and knowledge, Steve also holds a tradesman plumbing license and is a certified responsible land distributor. He is a life long resident living and working in the community. He enjoys being a hands-on; on-site contractor. His reputation of integrity, honesty and quality work is important to him. Steve enjoys spending time with his family. He and his wife have two grown children, a granddaughter and new grandson. He is an active member of Grace Fellowship Church of God.
A hobby of Steve's is training and breeding his Brittany dogs. He is a member of NSTRA and participates in dog field trials. Several of his dogs have earned multiple championships.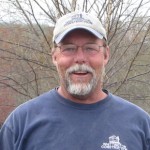 Ricky Smith is Whittington Construction's foreman. He has been a Whittington Construction Company team member since 1990. His construction experience and skill makes him our lead craftsman. Ricky is a life long resident living in the community where he works, taking pride in his trade.
Ricky enjoys time spent trout fishing.  He is an avid race fan.